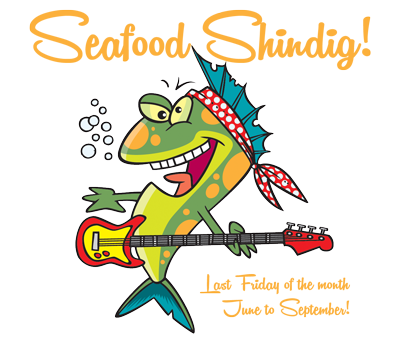 We're spicing things up at Breakwater Restaurant: the last Friday of each month from June to September — it's the Seafood Shindig!
With delectable treats from the sea and music that will keep your toes tappin', our Shindigs will be the place to be this summer! Reservations are required, so be sure to book your table soon…
(Meat Lover's Menu also available, as well as Vegetarian options!)
Our last Seafood Shindig is Friday, September 29th – see you there!