— Starting January 28, 2017! —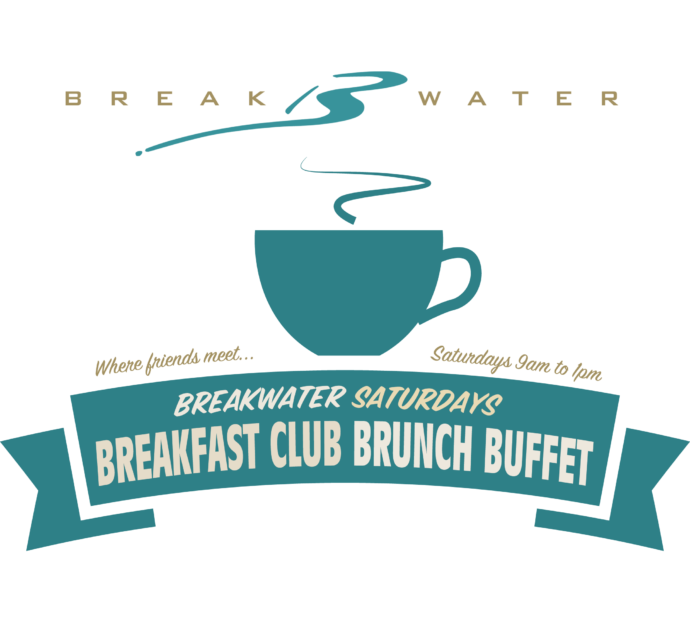 The perfect place to rejuvenate after a Friday night on-the-town or simply a chance to reconnect with old friends, the Breakwater Saturday Breakfast Club Brunch Buffet is our newest weekend Brunch opportunity.
Filled with fresh and tasty delights from the best culinary professionals in South Mississauga and supported by the most caring staff of restaurant professionals in the business, our Buffet satisfies the foodie in you, while providing an atmosphere of relaxation and rest.
Call your friends and swing by, Saturdays from 9am to 1pm. You might be starting a regular weekend meet-up. And your tastebuds will thank you.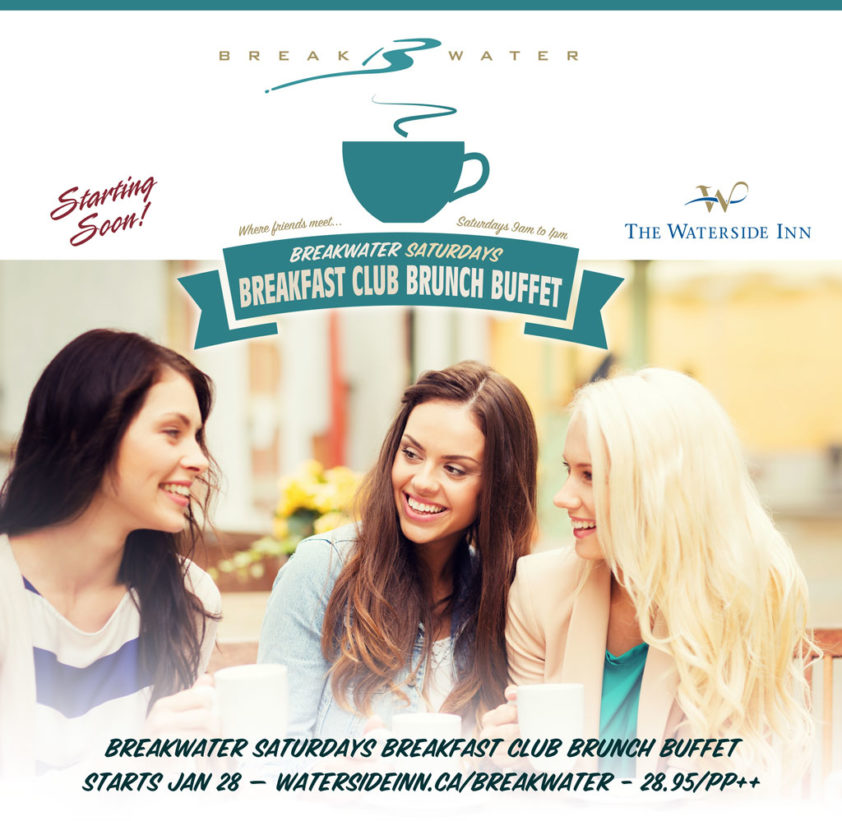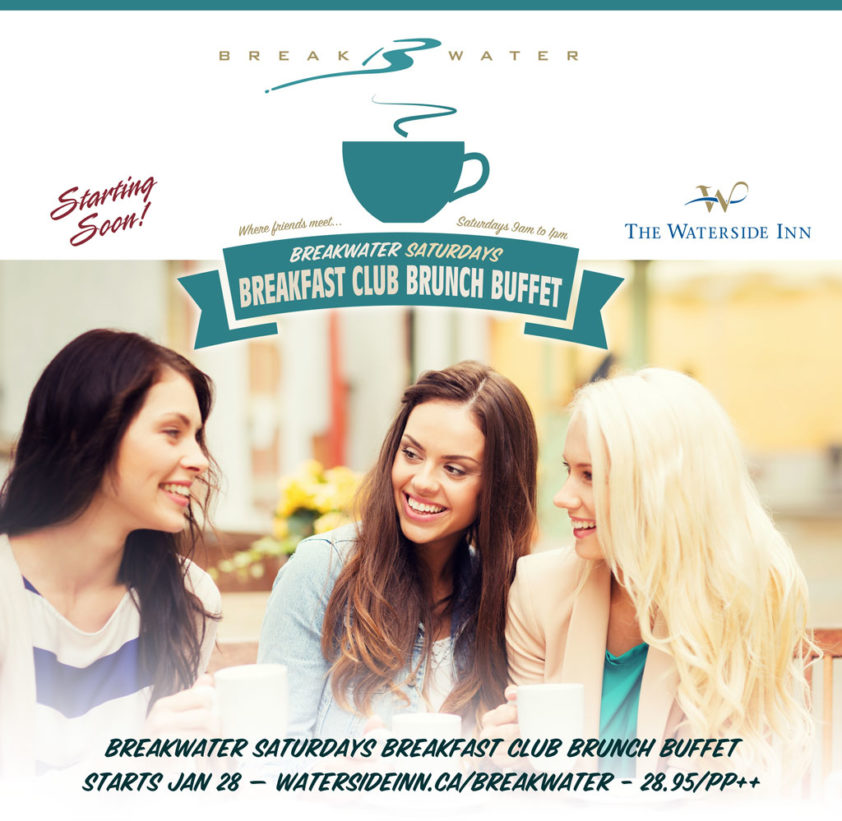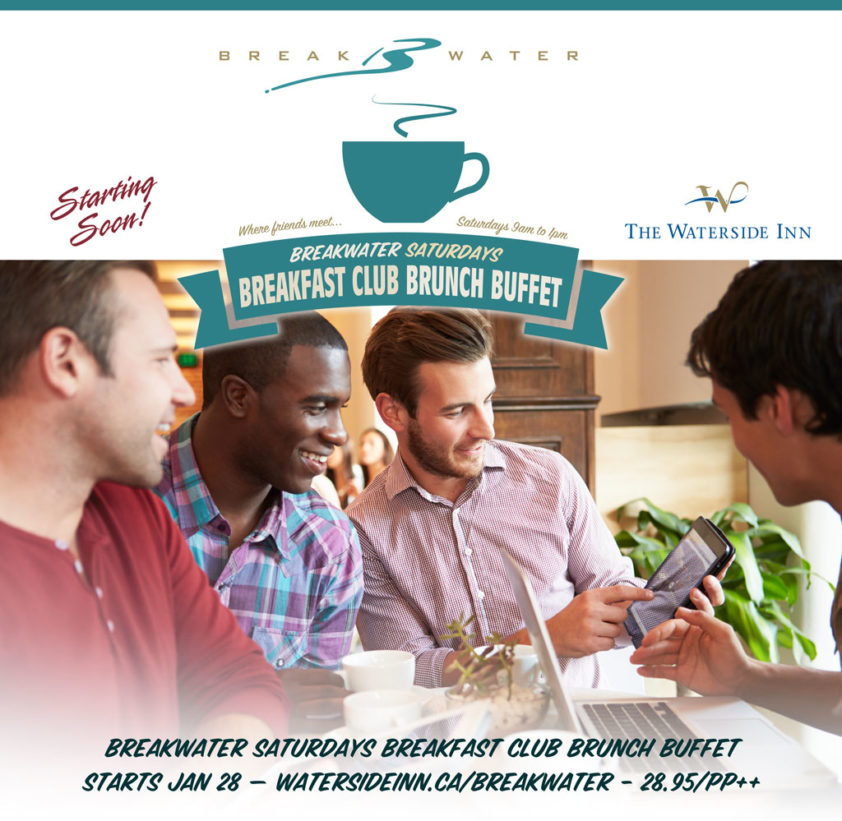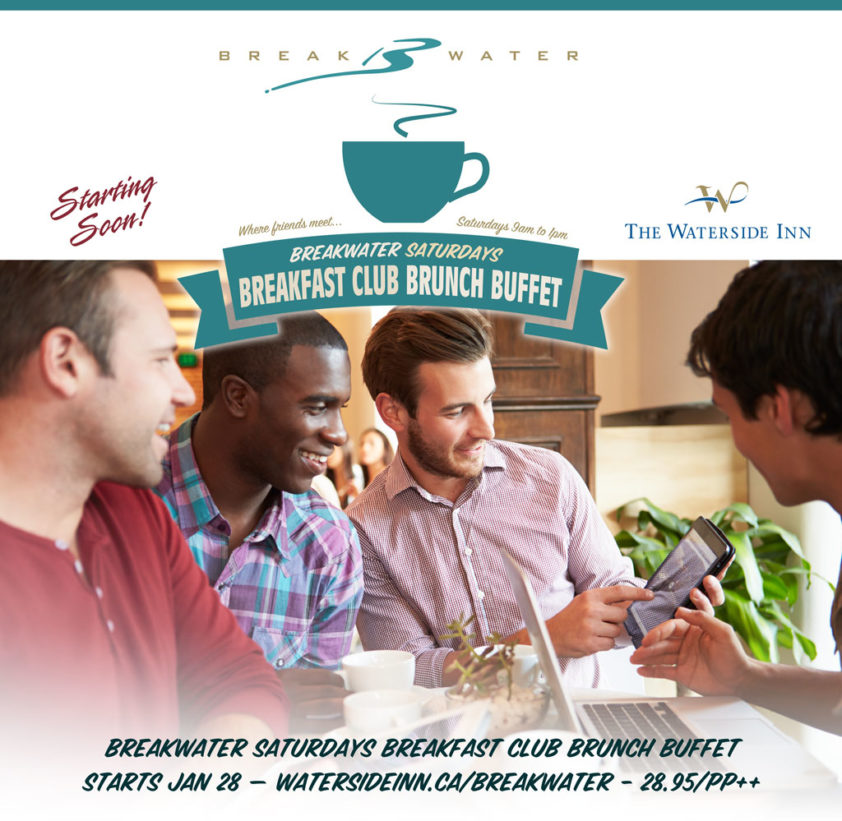 — RESERVATIONS RECOMMENDED —