Seafood & Sliders Shindig - November 9th!
Our ever-popular Seafood Shindig is back with a twist: Sliders! Reserve soon - this event is always a big hit. We'll have great food amd wonderful music by James Anthony! Check out the menu here...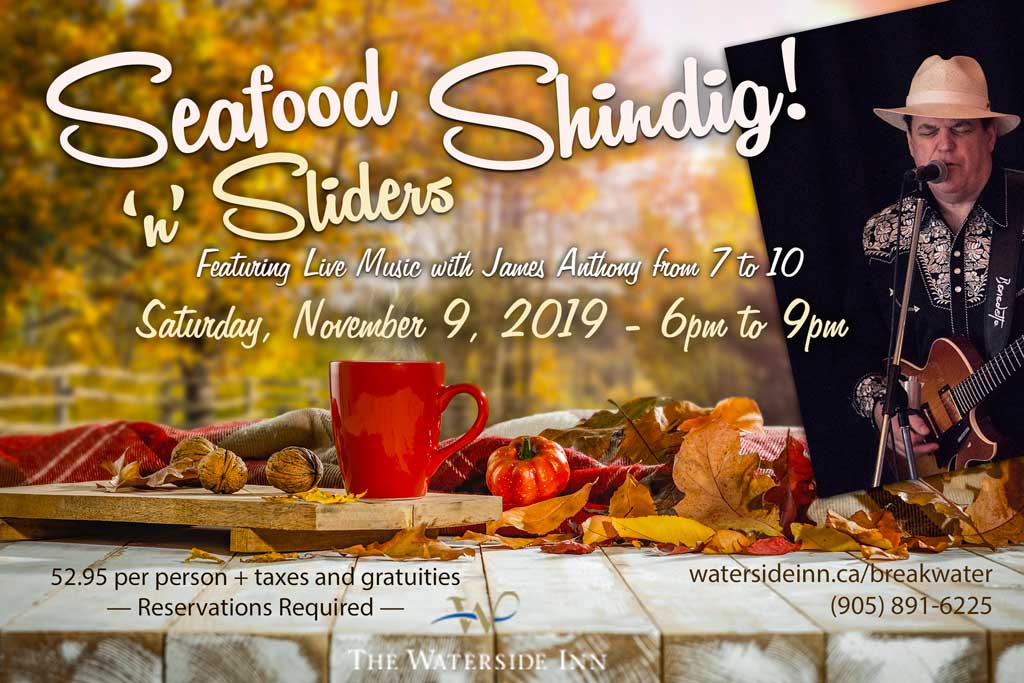 About the Breakwater Restaurant at The Waterside Inn...
The elegant Breakwater Dining Room welcomes its guests with tables set with sparkling silver, fine china and crisp linen – a perfect setting for our superb cuisine.
Each dish is an inspiration, a skillful blend of the finest ingredients, artistically presented and complemented by an extensive wine cellar.
Enjoy our weekly Chef's Choice Sunday Brunch Buffet highlighted by our Chef-manned Carvery, Omelette, and Waffle Stations. As well as all your favourite breakfast and hot lunch selections, antipasto bar, desserts and sweets.
Click the images for a larger view