The Waterside Inn is the perfect place for an extended stay if your travels require proximity to Toronto — Canada's largest and most vibrant city.
Getting to Toronto from the Waterside Inn in Port Credit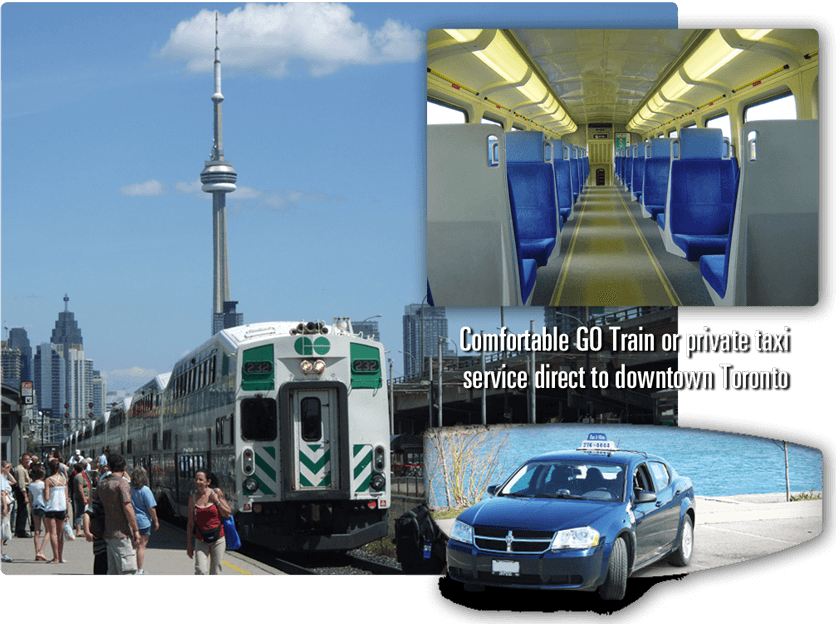 Our hotel is a short walk from the GO Train station in Port Credit. Trains run every half hour, and have you at Unon Station in Toronto in minutes. Union Station offers transit connections to anywhere in the downtown core, as well as easy access to taxis and limousines.
Google Maps Transit Info to Downtown Toronto (Opens in new window)
Taxi Fare to downtown is  available, at around $60 per trip.
The Waterside Inn also features Mississauga's only 4-Diamond restaurant Breakwater as well as the convenience of room service for our valued guests.
Our team members are available 24 hours, 7 days a week to ensure you have a pleasant and enjoyable stay with us. For more information or to get a full tour of the hotel and facilities, please Call Mrs. Ana Lima, Business Development Manager, at 905-891-0904 or email at: alima@watersideinn.ca