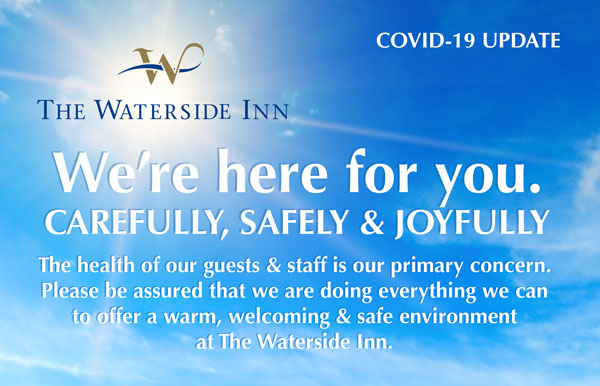 The Waterside Inn would like you, our loyal customers, to know the safety of our guests and our employees is always top of mind.
We are following the guidance of government and public health officials. Our goal is to reassure our guests that we are doing everything possible to keep them safe. The safety and security of our guests and employees remains our highest priority.
We have always taken great pride in maintaining the highest standards of cleanliness and hygiene and we are doing everything we can to ensure our guests' travel safety and provide maximum flexibility. Following is a list of new things we have implemented and will continue to implement:
We have installed shields at the Front Desk.
We have added decals advising people where they should stand while in the lobby.
Hand sanitizer is available in public areas.
High touch areas are frequently being cleaned
When you are ready for a Break From The Ordinary and looking for some fresh air, surrounded by Lake Ontario, Credit River, Paths and Trails, The Waterside Inn is here waiting for you.
Visit watersideinn.ca or call (905) 891-7770 for more information or to reserve.
Stay Safe, Stay Well, Stay Strong. This Too Shall Pass